The Cambodia LIFE Center was established in 2007 through a partnership with LIFE Outreach International (LIFEtoday.org) and Empowerment Advocates International. It is a beautiful facility that is a beacon of hope and light in the midst of a dark land.
The Cambodia LIFE Center is a catalyst of reformation in the nation of Cambodia where everyone will have the opportunity to come to know the true God. The Goal of the Cambodia LIFE Center is to raise up nation changers from the orphans of Cambodia through Rescue, Renewing, and Reintegration. The hope is that these precious children would grow into strong Christian leaders in their society through the education, training and love that they received at the LIFE Center.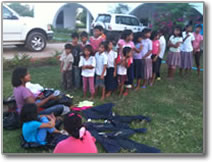 At the LIFE Center we have children from all over Cambodia who come from terrible and hopeless circumstances. These children have experienced the love of God and have become transformed through love and joy and are now living a Life of opportunity and hope.
The children at the LIFE center are given love, care and high quality education but most importantly they come to know God's love for them.
The second aspect of the LIFE Center is that of community outreach where we have established the four offices of evangelism, discipleship, community development and mercy ministries.
Since 2007 we have preached the gospel to over 30,000 people, we have built over 300 water wells, built 100 homes and passed out over 20,000 shoes to help the poor and needy come to know God and to help them break out of chains of poverty. All these projects were established through a partnership with LIFE Outreach International and through caring people like you.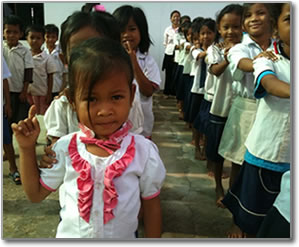 Please consider to partner with us to bring in more children to the LIFE Center and to help more people throughout Cambodia to know God through the ongoing ministries of the Cambodia LIFE Center.
Please send any questions to truth@eaipower.com or you can simply click on donate to become an important partner in the reformation of Cambodia!
Thank you!